Newton D. Baker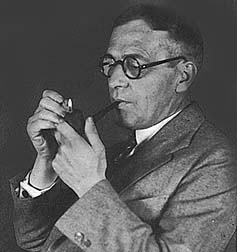 Baker High was named for Newton Diehl Baker, II, who was Secretary of War during World War I.

Baker was born in Martinsburg, West Virgina on December 3, 1871. This was during the trying years of Reconstruction when friends and neighbors went about in gray military trousers because there was nothing else to wear. His grandfather, Elias Baker, smuggled quinine and other necessities to Confederate prisoners in Fort McHenry. His father was a country doctor.

During his anti-Semitic crusade, Henry Ford published a circular alleging that Baker's name was actually Newman Becker and that he was a Russian Jew. Ford sent two men to West Virginia to examine baptismal records and take photographs of moldering gravestones. He succeeded only in proving that the family name was Baker and that both sides of the family were Protestant.
Newton D. Baker as a boy.
 
Baker attended the village schools in Martinsburg through his second year in high school and finished his preparatory training at Episcopal High School near Alexandria, Virginia. He entered Johns Hopkins University in 1889 and graduated with the Class of 1892. During his time at Johns Hopkins, he met Professor Woodrow Wilson, a visiting lecturer from Princeton. At Johns Hopkins, Baker was elected to Phi Beta Kappa by a narrow margin; he tied with another student for the last place in the honorary, and in 1892 eleven men instead of ten were selected.
Baker as a lawyer in Martinsburg, West Virginia, about 27 years old.
 
He finished the normal two year course in the School of Law at Washington and Lee University in nine months, graduating in June, 1894. He practiced law in Martinsburg for a while, then went to Washington as secretary to William L. Wilson, Postmaster General in President Cleveland's second administration. His first political appointment came to an end in 1897 with the innauguration of President McKinley. Baker returned to legal practice in Martinsburg, but soon moved to Cleveland to join a law firm there.
In 1902 Baker married Elizabeth Leopold of Pottstown, Pennsylvania. Mrs. Baker was intelligent, charming, and well educated. She was an accomplished soprano, and when she sang at one of Cleveland's pop concerts in 1911, Baker reported that she wore a new dress with "as large a hat as anybody, which is something in this day and generation."
Secretary Baker with General Pershing (left front) and officers somewhere in France, spring, 1918.
 
Under the liberal influence of Tom Johnson and the Progressive Movement, Baker was Law Director (1901-1911) and Mayor of Cleveland (1912-1916). He was one of three founding members of the law firm Baker and Hostetler. Today, Baker and Hostetler has more than 550 attorneys.
As Secretary of War under President Wilson from 1916 to 1921, in a period of fourteen months he raised an army of almost four million men, transported half of them to France, administered the draft law, selected General Pershing, and supervised the rapid expenditure of almost fifteen billion dollars with a minimum of scandal.
The official portrait of Baker by Edmund Hodgson Smart, 1921.
 
A Wilsonian idealist, after World War I he fought American isolationism as an advocate of the League of Nations. Often mentioned as a Democratic nominee for the Presidency, he had strong support as a dark horse candidate in 1932. As a humanitarian he gave unstintingly of his time and energy in active support of dozens of reform and charitable societies. In the profession of law he was appointed to the Hague Tribunal in 1928 and was especially prominent in cases concerning freedom of the press, water diversion by Chicago, and the TVA. He showed his abiding interest in education as a trustee of several colleges and as a staunch supporter of adult education. Diminutive in size but large in heart, he enjoyed a wide circle of friends, both in this country and abroad.

In international affairs he was a steadfast advocate of the low tariff, and of American participation in the League of Nations and the World Court. On the domestic front he was on the left wing in local affairs, and right of center on national issues. In Cleveland, Baker was a gradualist who achieved a reputation as a "reliable radical and prudent progressive." Later he was to question the augmentation of national authority under the New Deal, and in his last years was to be characterized as a genial conservative with an open mind.


Baker suffered a second heart attack on Christmas Eve, 1937, and died on Christmas Day at the age of 66.
---
Adapted from the forward and first chapter of Newton D. Baker, a Biography by C. H. Cramer, World Publishing, 1961.
---

Back to the Baker High Home Page
1998 Jan 26 BB